In the early morning on April 25th the Mexican police and special forces evicted the one year old occupation of the indigenous Triqui community, that is fighting for justice after suffering murder, political persecution and displacement in their territories in Tierra Blanca, San Juan and San Miguel Copala, Oaxaca.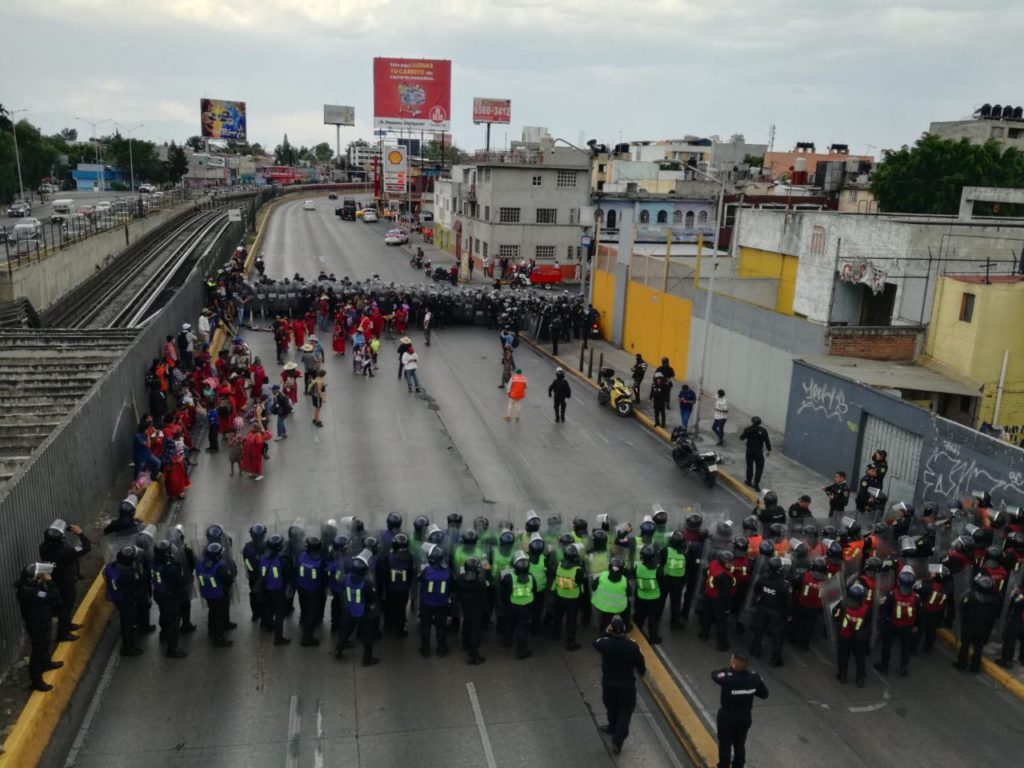 Approximately 50 Triqui people are being held custody on a polluted parking lot at this moment after experiencing a brutal eviction at 1 am on April 25th 2022 involving humiliation of women and violation of children, one of them having an open lesion on their head. Governmental forces are trying to divide the children from their parents. 
The Triqui communities live in the Mixtec region of Oaxaca where groups such as MULT (Movimiento de Unidad y Lucha Triqui) have positioned themselves as armed groups that control the territory. Triqui are demanding a safe relocation to their territories aswell as the release of all charges against the political prisoners and resolution of the murders.

As the persecution continues the release of all Triqui being held in custody is being demanded as the danger of deportation to Oaxaca or having their kids being separated from their parents would lead to repression and possible murder.

Spread the information and solidarize with the Triqui from Sierra Blanca!
We demand to the government of Claudia Sheinbum and Andrés Manuel López Obrador:
Immediate cessation of the encapsulation made to our sisters and brothers in the Venustiano Carranza Delegation.
Appearance of the Triqui boy Samuel and guarantee the physical, psychological and mental integrity of all the people who were in the shelter (UPDATE: Samuel has appeared).
Punishment of those responsible for the operations carried out against the Triqui community and the Caravan for Life.
Resolution of the conflict of displacement of the Triqui community of Tierra Blanca, Copala.
More information: