The following letter was written by Migrantifa NRW and the Arts & Culture group of the German coordination of the Zapatista trip.
Hello Fidencio,
We write this letter to you from the territory known as Europe.

First we want to ask you, how are you?
Secondly, we want to thank you for fighting for life and for not giving up nor selling out.
Thirdly, we want to tell you why we are writing this letter to you.
Thanks to the campaign launched recently by "Fidencio libre" we were able to approach people with your story and that helped us activate and organize to demand your freedom.
We know the state, both in Mexico and Europe, is a mere servant of the powerful and their Capital. That is why here too, we see how the police attacks and send people to jail who defend land, water and our mother Earth. In Germany, we have friends in places like the Hambach forest, Keyenberg and Lützerath where brave people like you risk their lives so we all can have a good life, a decent one with dignity. Here's is a video of some of them (we hope you have the possibility to watch it):
Another group that we told about your campaign is Migrantifa NRW, a group of and for migrants in Rheinland that fights against racism, antisemitism and fascism. They are also fighting an important struggle to abolish Frontex, a border agency of our bad government: the European Union. They are responsible of violating human rights and separating families through deportation. Their policies are racists and server the interest of the colonial and capitalist powers. We agree with them that this inhumane group must be abolish, just as we believe in your freedom.
People from this group are also very talented and kind. When we told them your story and explained that there is a campaign to demand your freedom they were very excited to contribute and they painted this mural in solidarity.
In Europe we also have political prisoners, like the case of Gabriel Pombo da Silva, an Anarchist who has spent most of his life behind bars but hasn't giving up and keeps fighting against Capitalism and repression. (https://enoughisenough14.org/2021/05/22/campaign-for-the-release-of-gabriel-pombo-da-silva/)
Gabriel was born in Vigo, Spain, which is the port the Zapatistas decided to land their vanguard delegation, the 421 Squad.
We hope the arrival of the Zapatistas to continental Europe will show Mexico and the world how there's no such thing as "good" Capitalism. We wish people here in Europe also get to know of your life and struggle. Finally, we hope enough people will wake up to demand freedom for you, Gabriel and every political prisoner who is suffering repression from an unjust system of "justice".
From the SLUMIL K´AJXEMK´OP, the Europe that doesn't give up, we send you a big hug and we want to let you know that you are not alone, we fight with you and we will keep telling your story until we see you free.
#FidencioLibre
#LibertadGabrielPombo
#LaGiraZapatistaVa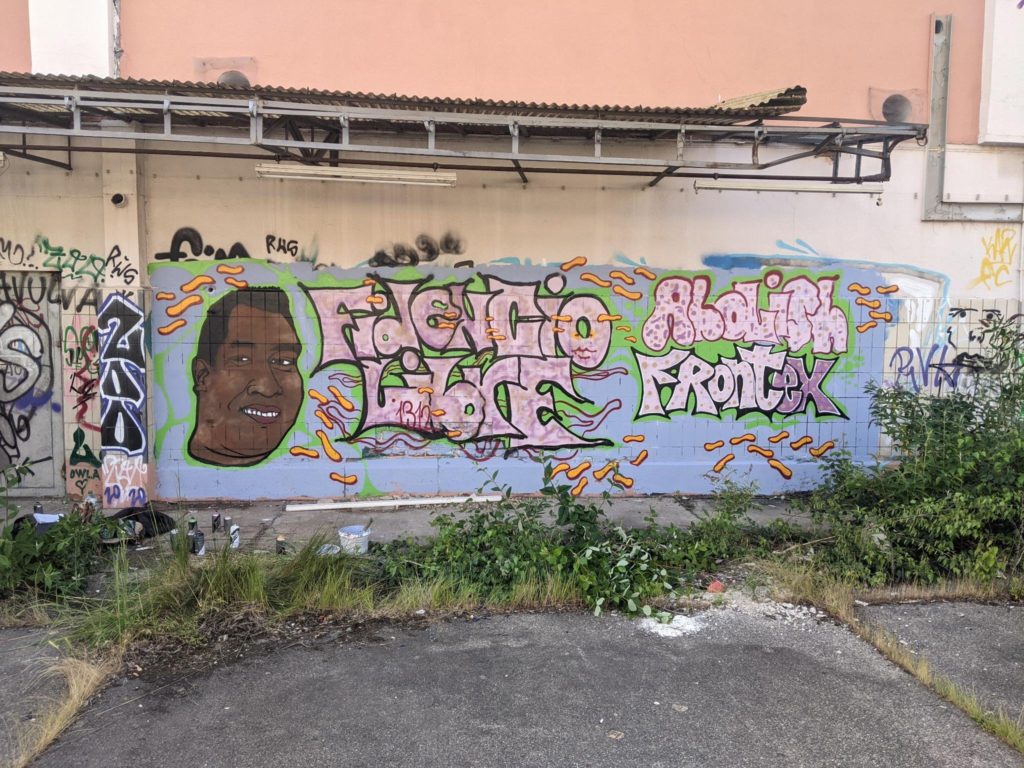 In solidarity,
Migrantifa NRW
Kunst & Kultur AG (arts & culture group of the German coordination organizing the Zapatista trip)